Art Barbarians would like to congratulate Jim Hautman for winning his record breaking 6th Federal duck stamp with this painting titled Redheads. This victory brings the total to an amazing 14th victory in the last 33 years in the prestigious federal duck stamp contest between the three brothers (Jim 6, Joe 5, and Bob 3.)
Click the Redhead duck stamp image to take you to the Jim Hautman gallery of available prints and paintings available.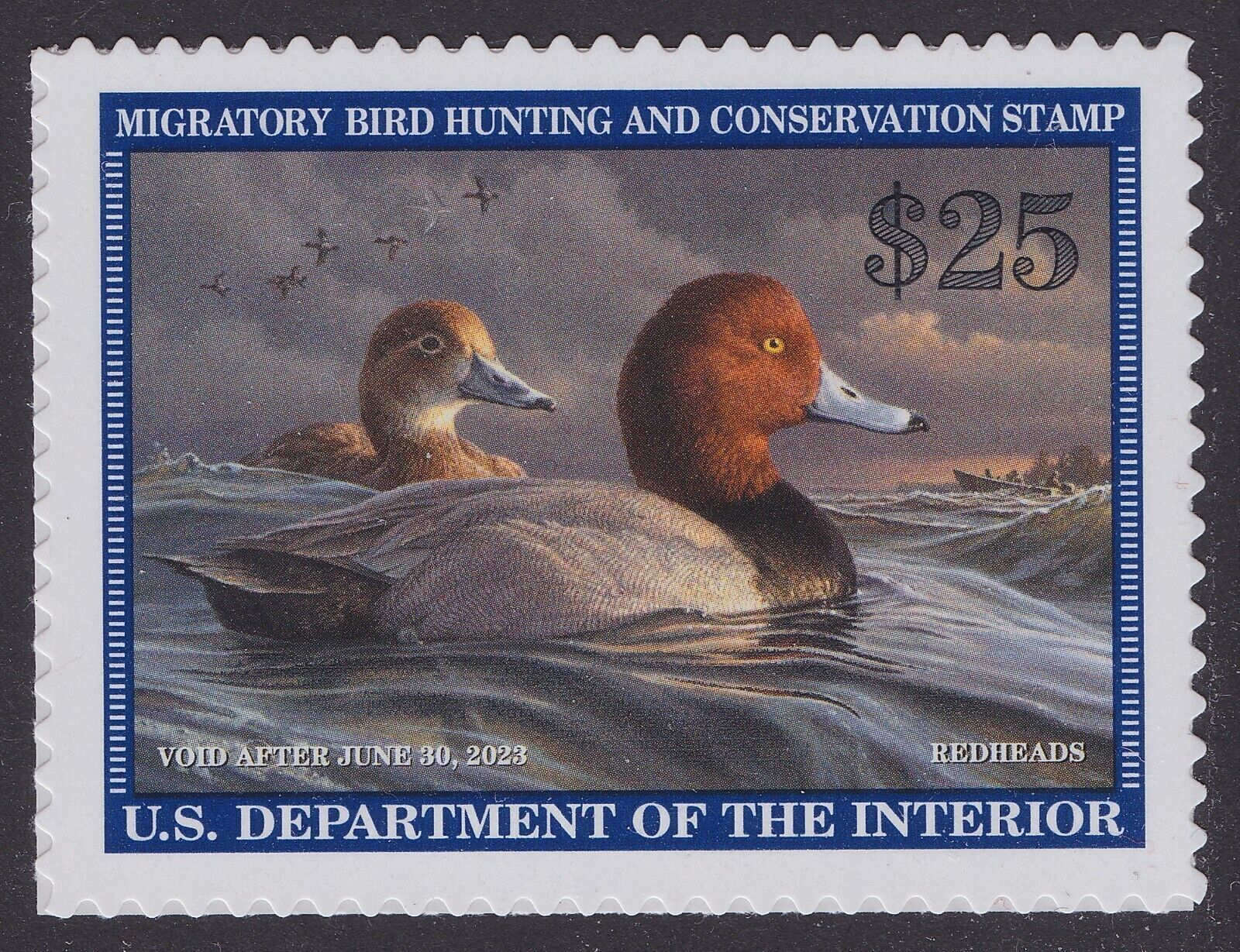 Here is a link to a CBS Sunday Morning segment featuring the Hautman Brother's and The "Da Vinci of Ducks" himself Jim Hautman.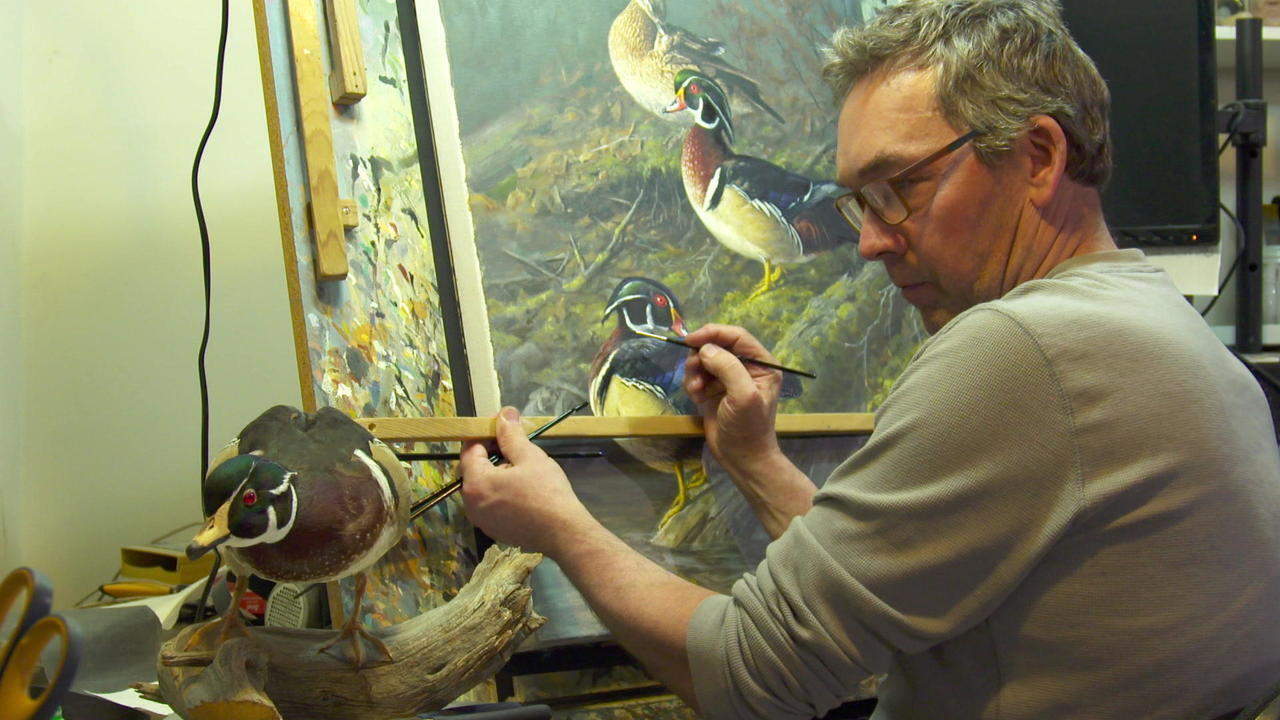 Here is a link to ABC channel 5 interview on Jim Hautman federal duck stamp.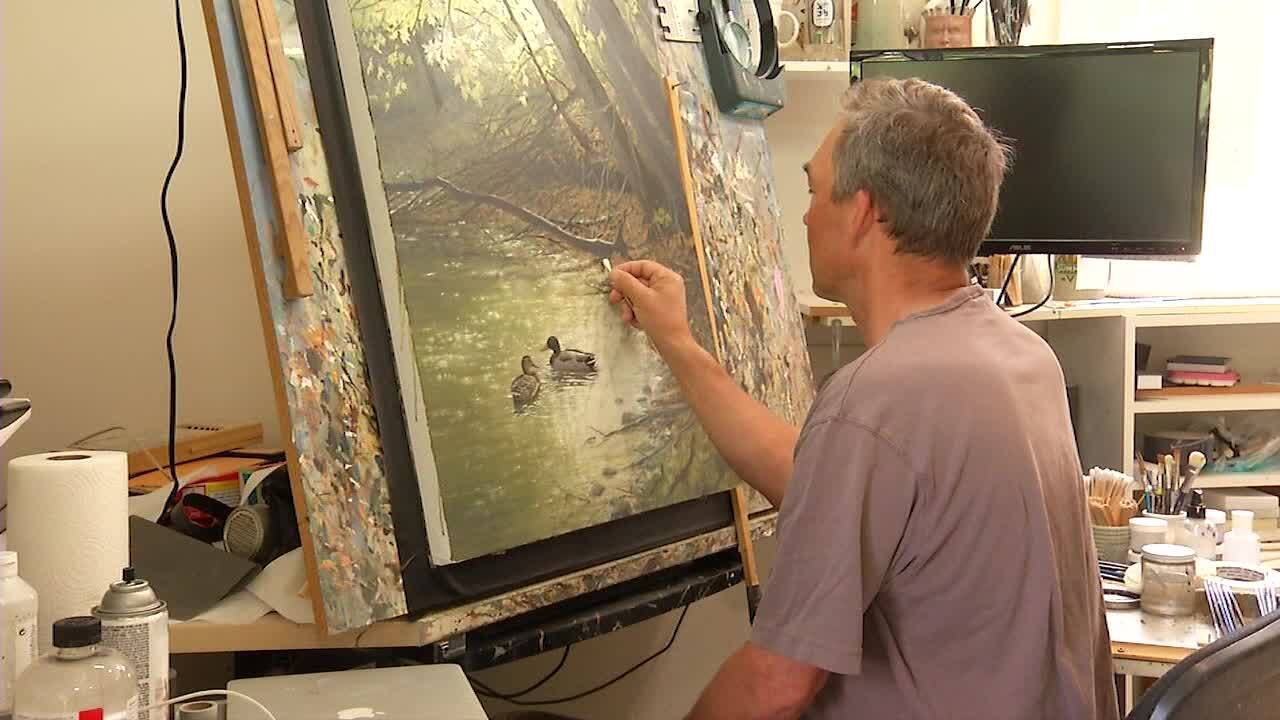 ---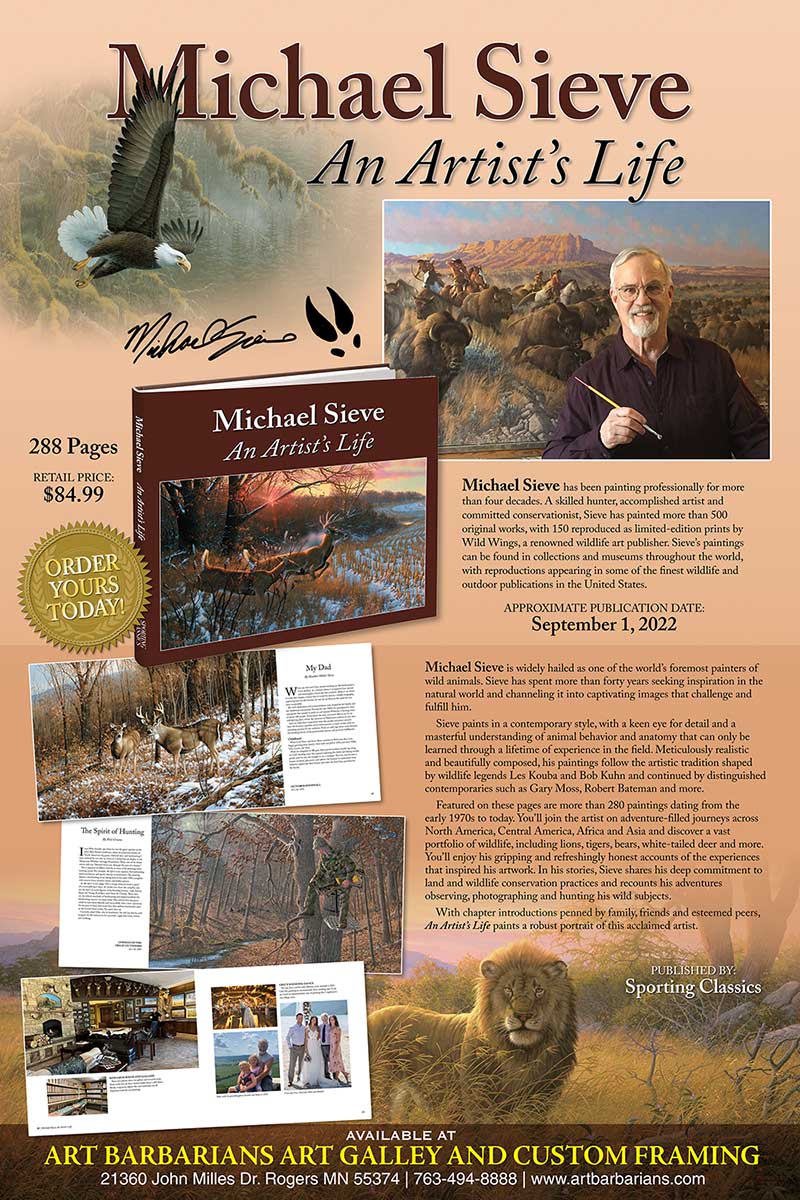 Art Barbarians World Class Wildlife Art and Custom Framing
Since 1997 Art Barbarians Wildlife Art and Custom Picture Framing Inc. has been selling some of the best Wildlife Art, Western Art, Sporting Art, and Custom Picture framing in the country. We sell everything from Limited Edition Prints and Posters all the way up to the finest Giclee Canvas prints and Original Oil and Acrylic paintings for sale from the top artists from around the world. Our Gallery showroom has original wildlife and sports artwork for sale in the following mediums: original oil paintings, original acrylic paintings, original watercolor paintings, original pastel paintings, original pencil drawings and over 300 various originals available to view on this website. We also showcase a huge variety of reproductions in both open edition prints and limited edition print formats (depending on published release) from giclee canvas prints, transfer canvas prints, Limited Edition lithograph prints/posters and much more OVER 15,000 on this website alone. We are a full service custom frame shop and can build a design to meet any budget.
Our day to day operations consists of retail and wholesale art sales through both our retail gallery open to the public 6 days a week and to the national market via our comprehensive website featuring over 15,000 images for sale open 24 hours a day. Approximately 1/2 of the artwork we sell is not featured on our website nor in our wildlife art gallery as we offer a very competitive and complete art search and brokerage service. We also offer corporate art & framing packages as well as art consultation. Our corporate resume consists of The University of Minnesota, The Minnesota Twins Major League Team, The Minnesota Vikings NFL Team, The Minnesota Wild NHL Team, The MN Swarm Team, and for some of the Top Artists Names in Art today.
Be sure to check out the videos tab on the left column of the homepage for intimate one on one interviews with Art Barbarians Wildlife Art Galleries owner Chris Knutson asking some of the country's top artists some tough questions and get some of their secrets about how they do it. Each interview is approx. a half hour long so it might take a couple minutes to down load the first time but they are all great to watch and professionally produced and edited. See the artists painting or out in the Field getting research. Get to know some of your favorite artists a little better and here from them what makes them tick as well as whats on the horizon.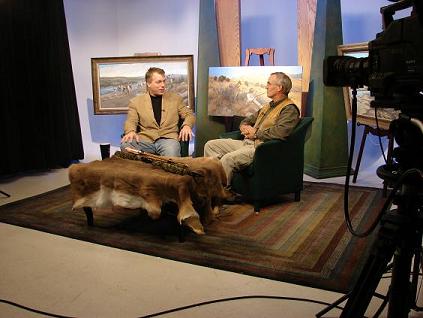 The only foolish question is the one that is never asked. Maybe you are looking for that specific print or maybe its a birthday or retirement gift Etc... either way we are here to help, give us a call or e-mail today Art Barbarians Wildlife Art and Custom Picture Framing your one stop shop for all of your art and framing needs.
Gallery Hours Monday - Friday 9am to 5:00pm CST and from 9am to 3pm Saturday.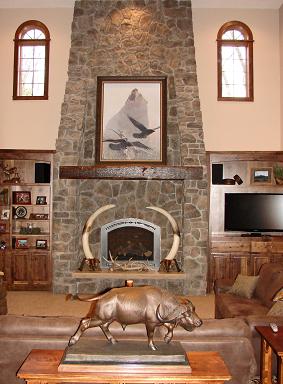 No job too big or too small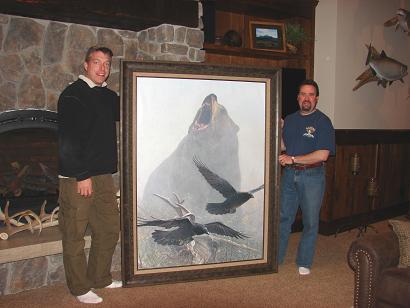 ---
Search Tips for Art Barbarians Gallery
This site is equipped with a "search box" at the top of each page. Use the feature to type in what you seek. The following searches yielded the following results as of October 2021.
Dog - 522 results
Labrador - 225 results
Deer - 709 results
Whitetail - 561 results
Archery - 65 results
Bear - 311 results
Elk - 192 results
Eagle - 222 results

Cowboy - 189 results
Horse - 676 results
Pheasant - 333 results
Native American - 459 results
Hockey - 262 results
Sports - 382 results
Campfire - 61 results
Song Bird - 253 results

Chickadee - 66 results
Cardinal - 101 results
Cat - 653 results
Cape Buffalo - 58 results
Africa - 529 results
Elephant - 123 results
Moose - 123 results
Duck - 934 results
Try your own keyword search and see what comes up. If you are searching for a specific piece you do not find, please email or call. We can find it for you.
The only foolish question is the one never asked. If you are searching for a specific image to complete your collection or maybe are looking to fill a wall, we are here to help.