Viewing 364 of 387 pictures within search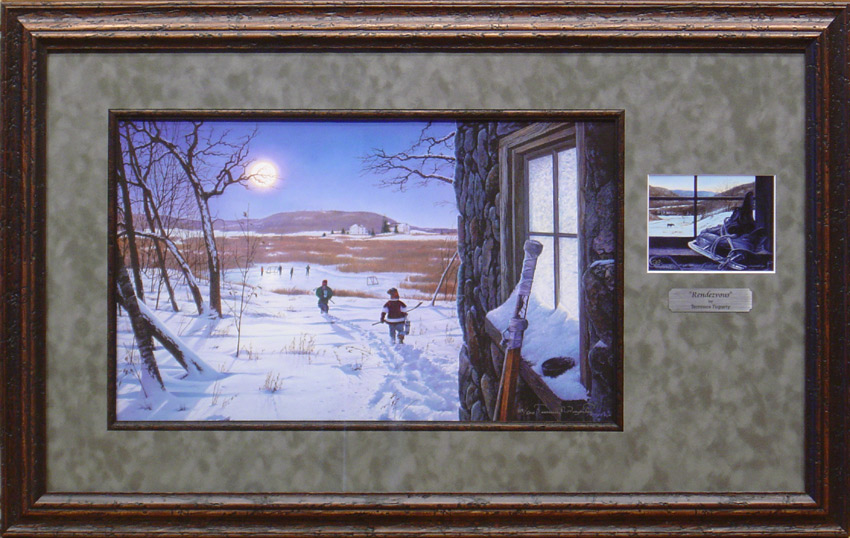 Zfr Rendezvous By Terrence Fogarty - Framed 4
Rendezvous by Terrence Fogarty.
Rendezvous appears on the cover of the 2004 Girls and Boys State Hockey Tournament programs. My reference for the background on this painting was near the tiny town of Rollingstone, Minnesota. A girl and her little brother head down to the farm pond for a game of Hockey under the light of a full moon in this great Hockey art print for sale!
Art Barbarians wildlife Art and Custom Framing, you name it we frame it. Over 15,000 images online.