Robert Bateman Art Prints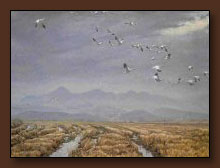 How can a person call any one of our artists "the best", when we have so many that portray wildlife is such great ways. It really isn't possible but we would like to introduce you to one of our favorites, Robert Bateman. Like most people you probably can identify with nature like most of the artists we feature here on our web site. We have a couple of examples of this fine artist's work.
Robert Bateman has been a keen artist and naturalist from his early days. He has always painted wildlife and nature, beginning with a representational style, moving through impressionism and cubism to abstract expressionism. In his early thirties he moved back to realism as a more suitable way to express the particularity of the planet. It is this style that has made him one of the foremost artists depicting the world of nature. In the '70s and early '80s, Bateman's work began to receive critical acclaim and to attract an enormous following. His work is in many public and private collections and several art museums. He says, "I can't conceive of anything being more varied and rich and handsome than the planet Earth. And its crowning beauty is the natural world. I want to soak it up, to understand it as well as I can, and to absorb it. And then I'd like to put it together and express it in my painting. This is the way I want to dedicate my work." That's the way it is with Robert Bateman art prints, a deep sense of nature and beauty.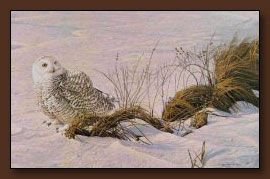 You may want to browse our wildlife prints and you'll find that our selection of paintings is one of the deepest on the Internet, with many artists listed here. We're adding new paintings and prints everyday, after that you may want to move onto our original paintings area which will give you an idea of the depth of the art we carry. It's exciting to be a part of an offering which brings people such a sense of satisfaction and joy. The colors, the depth, the natural settings, all of this makes this art we care about so special. We have many personal relationships with many of these artists that we exhibit and sell, and they trust us to portray their art in a correct manner. Those relationships give us the advantage of getting you some of the best new art first, so you can add to your collection before what you want is gone.
Call us if you have any questions about anything you see on our web site or need to know more about Robert Bateman art prints. We're happy to answer your questions personally regarding availability or something special you're looking for.